"A European Perspective": Using Ground-Breaking Technology To Foster Greater Understanding Between Citizens In Europe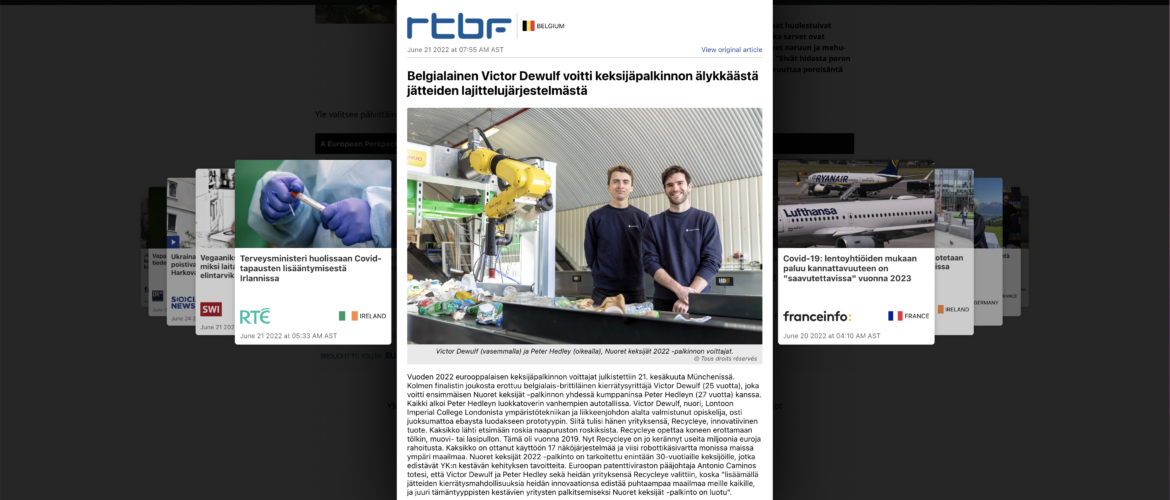 At a time when the need for mutual understanding in Europe has never been so great, a pioneering digital news service – 'A European Perspective' – is stepping up its efforts to offer citizens multilingual coverage of major stories by drawing on content produced by 12 public service newsrooms.
Following its highly successful launch last year, this unique content offer has broken new ground in using automated translation software and AI-driven recommendation tools to better serve audiences who are increasingly turning to trustworthy information from national broadcasters.
Over the next phase of this initiative, the cohort of contributing media is poised to welcome new members as well as to enact a social media strategy aimed at reaching young people and to develop a content-based algorithm that embraces public service values.
Phase I of 'A European Perspective' – launched in July 2021 – brought together 11 public service broadcasters and the EBU to share objective, trustworthy news from across the continent, all delivered in real-time to the public in their local language online.