Γίνε Μέλος του It's You Net!
Κάντε κλικ στο κουμπί παρακάτω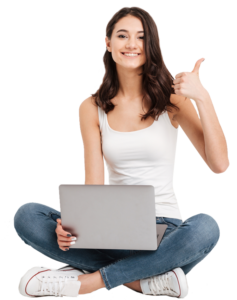 Intercultural Tools and Social media
for YOUth in action
Εδώ μπορείτε να δείτε μερικά στατιστικκά του έργου It's You
ΕΡΓΑΖΟΜΕΝΟΙ ΜΕ ΝΕΟΥΣ (YOUTH WORKERS) ΚΑΙ ΝΕΟΙ ΠΟΛΙΤΕΣ ΤΗΣ ΕΕ ΚΑΙ ΜΗ
"Το έργο IT'S YOU είναι ένα φιλόδοξο ευρωπαικό έργο που σκοπεύιει να προωθήσει την αίσθηση της κοινότητας και να αυξήσει τις διαδικασίες συμμετοχής (online και εκτός σύνδεσης). Επίσης, ενεργοποιεί το «εικονικό γυμναστήριο» για νέους όπου θα έχουν τη δυνατότητα να εκπαιδεύσουν τις δεξιότητες διαπολιτισμικής ιδιότητας του πολίτη"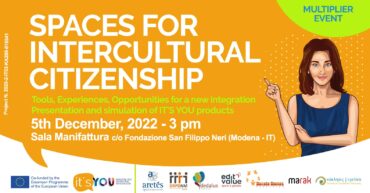 Final Multiplier Event – Modena, Italy
The final Multiplier Event for It's You is coming on December 5th! 
Its theme will be: SPACES FOR INTERCULTURAL CITIZENSHIP: Tools, Experiences, Opportunities for a new integration Presentation and simulation of IT'S YOU products.